Workstations in the PC-Pool
The distribution of the workstations
The examination centre consists of three interconnected PC pools. The large, central room accommodates 60 workstations, the two adjoining training rooms 20 workstations each. In total, there are a few more workstations, but within the limits of spacing rules for examinations, some computers have to remain unused. A total of 100 computers are available per examination session.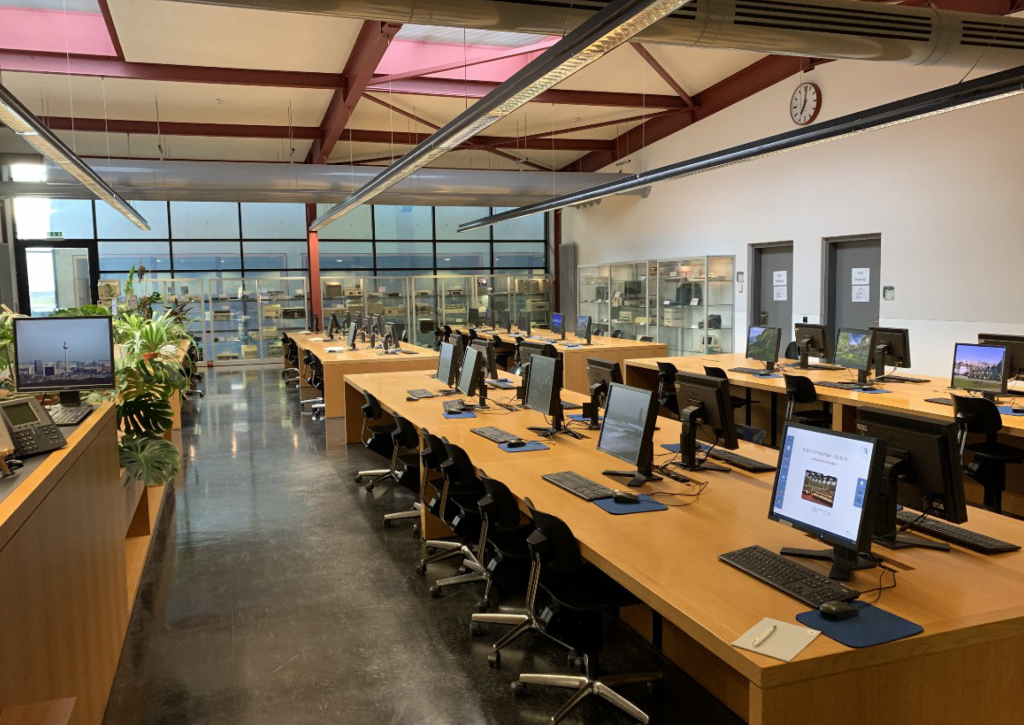 The standard equipment of a workstation
The computers are all-one computers with a 25'' screen (63.5 cm), which has the following connections, among others: USB c, USB a, headphones, SD card, HDMI. A keyboard and a mouse (right-handed) are connected. Other external devices can be connected via the available ports if necessary.
Hygiene measures:
Attendance recording via login
Mandatory masks
Protective foils on the keyboards
Cleaning according to the rules
Comprehensive ventilation